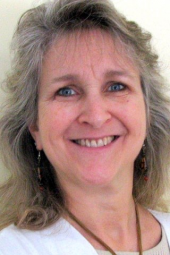 This research is offered as a community service from our office.
---
5 tips to help with low back pain when working from home
ACA ChiroHealth: Computer Ergonomics
Take the guesswork out of buying highest quality fish oil
Infectious COVID-19 Can Persist in Gut for Weeks
Whole Food Nutrition | Standard Process Inc.'s 90th Anniversary Celebration
Techniques for Stress Management
Essential Oils to Repel Ticks
Magnesium
7 Foods That Drain Your Energy
Neutralize chlorine in water by using vitamin C
You Can 'Reprogram' Your Taste Buds to Like Vegetables
You Are What You Eat
Drinking Water: Bottled or From the Tap?
Common Chemicals May Play a Role in Childhood Obesity
Highly Processed Food Intake
Health Tips for Gardening
8 Reasons Why Chiropractic is Best for Back Pain
Sinus Problems Infection or Inflammation
The Basics of the Nutrition Facts Label
Staying Fit as You Age
Walking for Health--Check it Out
Preventing Cancer with Food: Exploring the Epigenetic Switch
Gluten Brain
Why I Recommend Exercise
Vitamin D and the Flu--could it be you?
The Muscular System
Water Outperforms Sports Drinks for Young Athletes
FLU - 6 Ways to Avoid
Have you ever wondered who it is best to see when your back hurts? Here is the research
Fibromyalgia Improvement has been Linked to Chiropractic Care
In today's society when we spend $billions on chronic pain syndromes, there has been "breakthrough research" on connecting chiropractic with fibromyalgia pain. This research review explains why and how.
The Association Between Use of Chiropractic Care and Costs of Care Among Older Medicare Patients With Chronic Low Back Pain and Multiple Comorbidities
Increased Balance, Movement& Kinematics as a Result of Chiropractic Care
A research conclusion that affects rehabilitation patients, athletes, balance disorders and increased production in the workplace
THE BRAIN CONNECTION:
Chiropractic Spinal Adjustments, Changes in Organ Systems & Treatment of Disease
Regaining Arms, Legs, Hands and Feet Function Through Chiropractic Care: The Brain Connection
Chiropractic vs. Oral Steroids vs. Muscle Relaxants: Outcomes for Low Back Pain and Sciatica