From Cooking Professionally.com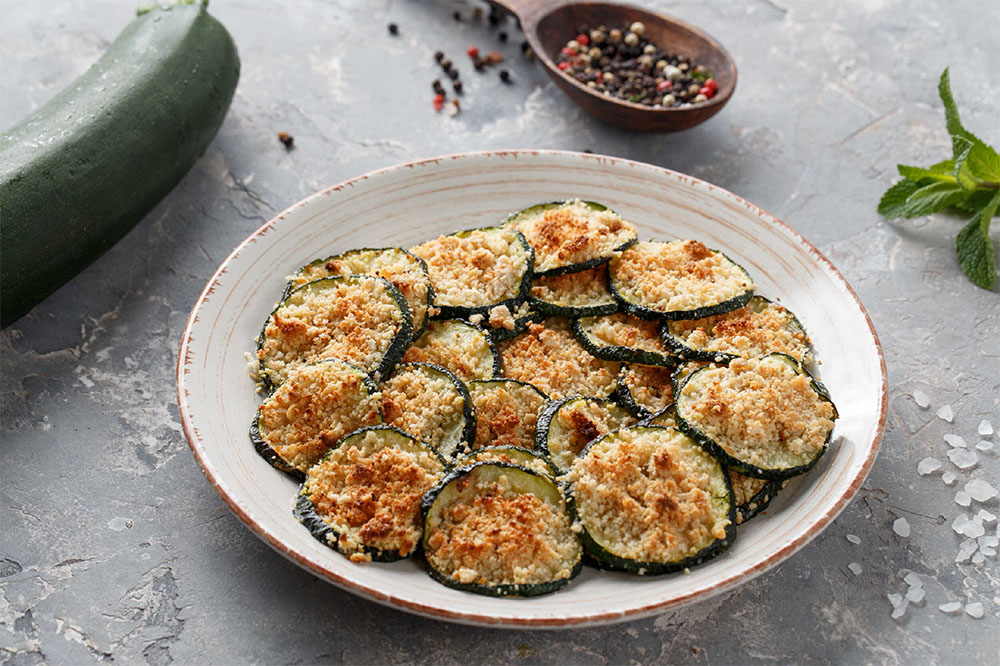 ​
It's questionable which way to eat zucchini: zucchini bread or these delicious roasted parmesan zucchini bites. These tasty bites are delicious as-is, or you can pair with tomato sauce for a fun spin.
Zucchini, sliced into 1/2-inch-thick rounds or slices
Parmesan cheese, freshly grated
Olive oil
Salt and pepper to taste
Line a baking sheet with aluminum foil and coat well with olive oil.
Place the zucchini on the baking sheet, and then brush the tops of the zucchini with olive oil.
Sprinkle on the Parmesan cheese.
Broil for 3-4 minutes, or until the cheese starts to brown.
Remove from the oven, flip the zucchini, and sprinkle with a bit more Parmesan.